A Devon Sheltered Housing Project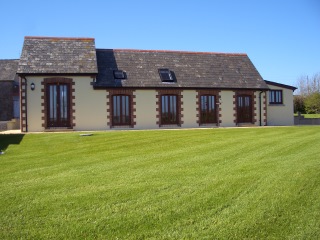 Sheltered Housing
Part of West Heanton's service is the unique setting where we have skillfully converted three barns surrounding the home into sheltered housing for people to live independently but with the knowledge of carers on hand in case of emergency.
These barns are very comfortably fitted out with sitting room, wet bathroom with shower, bedrooms, and small but very well equipped kitchens. They are only about 25 metres from the main home, so access is very easy. Residents in the barns can take advantage of shopping, activities, and other services, such as podiatry, hair dressing etc, available in the main home. All rooms in the barns are provided with Nurse Call to summon help in emergency from staff who are at hand in the main home to provide help and advice at any time of the day or night.
The sheltered housing is provided on a rented basis through a tenancy agreement. Rent is calculated on a comprehensive basis, and includes fuel, tax, electricity, a mid-day meal in the main home, laundry, weekly cleaning, and gardening if desired. This provides secure, safe and anxiety free living. Residents are responsible for their own costs of telephone.
Units 1 and 2
Unit one and two are designed for one person consisting of a kitchen and lounge, Bedroom and bathroom. Both units one and two also have their own fenced patio area at the rear with gate to the side path
Unit 3
Unit three is designed for a couple witha kitchen and adjoining lounge, master and second bedroom and bathroom.